Welcome
Beta Sale
50% off store wide!
Welcome to the Omniverse Network shop!
Every donation made is appreciated greatly. Read rank information before making a purchase. Server ranks are server-based while subscriptions are network-wide. These benefits might be subject to change but this is only under certain circumstances.

DO NOT TRADE IN GAME ITEMS FOR ANY OUTSIDE CURRENCIES
THIS IS STRCTILY PROHIBITED
Server Status
Online
play.omni-verse.us
7 / 200 players online
Recent Donations
GUMBAIII - 6x Holiday Key
Top Donator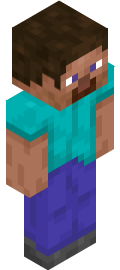 GUMBAIII
Donated the most this month.
Donation Goal
9% completed